Fast • Safe • Strong
Protect your business from cyber attacks with YellowDog Safe

Your website is the key to your business, but this key creates an open invitation for a security or data breach. Leaving your website unprepared for a cyber attack is like leaving the doors to your business unlocked.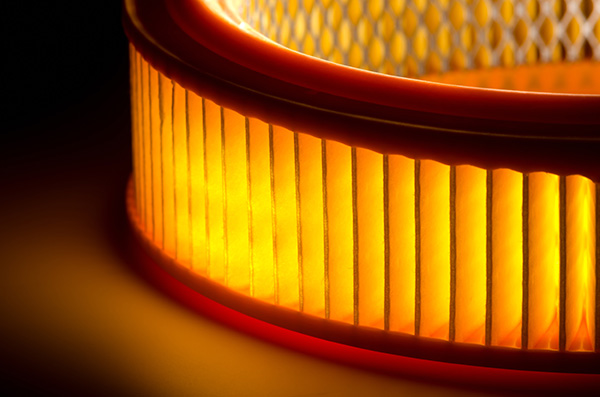 Tru-SealTM will meet your specifications for bonding filter media to metal, stainless steel, plastic end caps, and molded end caps.
Tru-SealTM will meet new technology designs for OE fit, form and function.
Tru-SealTM meets or exceeds properties for reliable adhesive, bonding, and sealing performance for all types of filtration products.
Custom formulations compatible with your manufacturing process
Designed for optimum system efficiency and output
Formulated to meet high speed production cycles
Unmatched engineering support on location for problem-free process
Innovative technology meets or exceeds OE Specifications

How is YellowDog Safe different than other hosting services?

You've certainly heard of the big name hosting services out there, but we'll let you in on a secret. These services host MILLIONS of websites, and where does that leave you if your website gets attacked? You are just an account number to these companies – they know nothing about your website, business, or company. With so many websites to manage, they tend to solve to your problems whenever they get around to it. Plus, they don't have responsibility for attacks to your website, which means they don't go looking for problems until after they arise.
Even more, the big guys offer marginal data transfer speeds at best. Data transfer speeds are monitored and measured by Google. If you fall short, you're penalized in your SEO. YellowDog Safe is proactive - we will develop a strategy and implement a security plan that works for you.
How does YellowDog Safe work?

YellowDog Safe has partnered with Rackspace, an extraordinary hosting provider that is dedicated to serving the business web community. While most hosting providers are not website developers, our unique partnership allows us to build your website AND manage its maintenance. Together, the YellowDog Safe/Rackspace partnership is able to offer:
Premier client hosting services 24/7/365
The fastest speed at 198 GB of RAM (compared to 2 GB of RAM from other hosting services)
The most secure, clean, and well-managed server community
YellowDog Safe management – daily updates to program software and security checks
Speedy updates – news, images, bulletins, etc. are posted within 1 hour of receipt
SEO checks and optimization support
Check your website
Now we have to ask you, have you experienced any of these issues with your current website host?
Your website downtime is consistently deteriorating your uptime
You're experiencing frequent and lengthy downtime episodes
Your site doesn't seem to be running at the speed it once did
You found out your site was down from a customer, not your host
You did not know your site was attacked and infiltrated
Take the step to guarantee your website is safe, secure, and won't disappoint you or your customers. Get proactive and contact YellowDog Safe today!
Why do you need website security?
The question is not if, but WHEN your website will experience malicious activity or an all-out attack. High levels of technology allow the bad guys to effortlessly hack your website. Our business is to make it difficult (or at least uninviting) for someone to break into your data.
YellowDog Safe provides a crucial layer of protection between your business' website and the internet. We are the communicators that speak the language, understand the code, and know the web landscape. With YellowDog Safe, you can rest easy – we are on the job 24/7 watching, inspecting, running software tools, and waiting to react to any circumstances that may arise.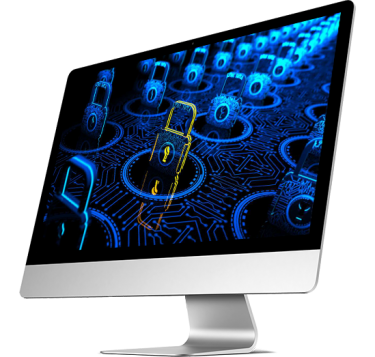 Why not go it alone?
Why do you need YellowDog Safe?

Simple – from a financial perspective, one-time use would cost 10X more per month, or thousands per year. You know the security level is there, but you don't see the worth and therefore do nothing.
With YellowDog Safe, you are getting into our shared network of clients, all of whom are professionals in businesses that need the proper web protection. Our client base is companies and corporations that depend on their websites' performance and are not going to be at risk due to smaller websites that people don't maintain. Maintenance is key to keeping your website safe and secure, and one bad website could infect everyone in that shared host environment.
With YellowDog Safe, our dedicated Rackspace server will ensure that every website is properly maintained and serviced every day 24/7/365.
The next step:
Contact YellowDog Safe
Good, you're ready to get on the right track! Let's connect and review your website for an evaluation and to see if you qualify. There will be a fee of $250 to review your website and determine your needs. In most every case, we will find the potential weak spot in your website that will enable intruders to access your web code and database.